Our in-house engineering team is prepared to manage your project from start to finish.  We are well versed in CAD, CAM, automation, additive manufacturing, CNC machine tools and technology, cutting tools, and metrology.
Managing Manufacturability and Cost
We utilize a wide range of manufacturing processes and materials, which allows our team to identify the best manufacturing method to support your program.  We work closely with customers to refine their product design relative to the production intent manufacturing process in order to achieve design to cost (DTC) pricing targets.
On time delivery and excellent quality start with good front end communication.  We work to understand our customer's expectations and specifications, and communicate them internally and externally to ensure good results.  This strategy is applied to your project from start to finish.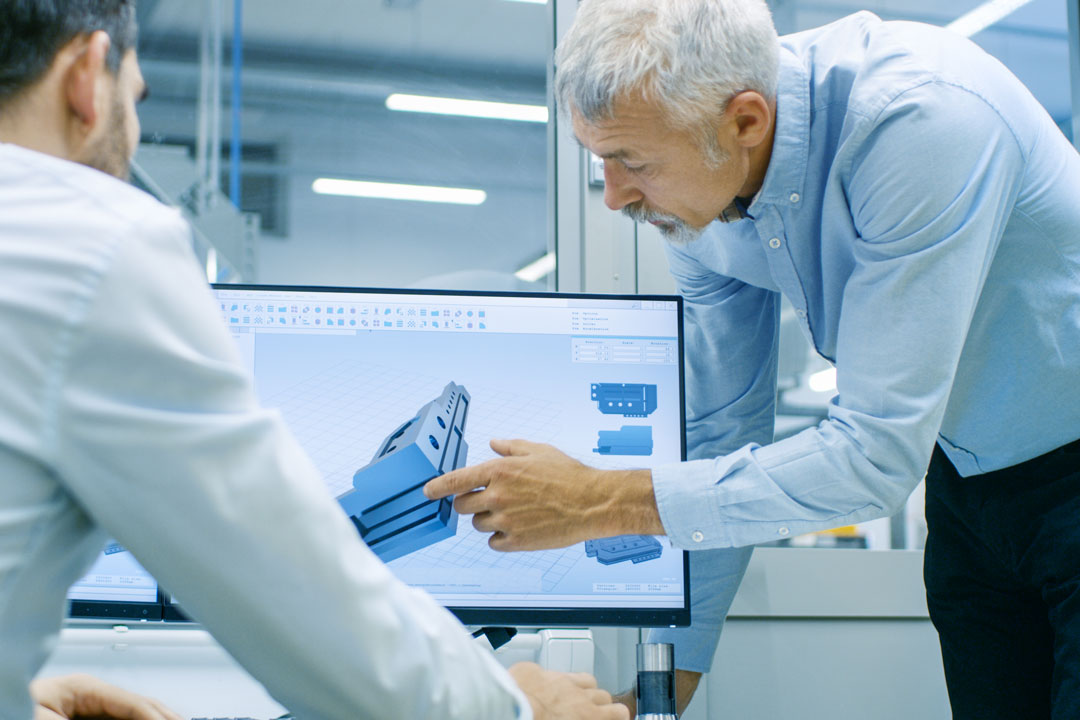 Reverse Engineering & Legacy Parts
Clinkenbeard has the talent, experience, and tools in place to reverse engineer and manufacture legacy parts and assemblies when 3d data and physical hardware are no longer available.  We utilize 3d scanning technology and touch probe technology to generate 3d solid models when physical hardware is available.  We are proficient in Solid Modeling your components from 2d print and point cloud data.