Because of our vast knowledge of manufacturing processes, we can take on some of the most complex components and deliver turnkey, mission-critical assemblies.
Machining parts from billet and barstock is an advantageous process for producing complex and precision components. In fact, many companies in the Aerospace supply chain have greatly reduced metal castings from their product line in favor of the quality and consistency achieved from hogouts.
Our manufacturing engineers have experience with a broad range of materials used in the Aerospace and Industrial markets including common and exotic grades of metal and plastic.
Working from your designer's solid model, our experienced engineering team and state-of-the-art CNC equipment produce high quality components accurately, reliably and quickly…in as little as one day.
Hogouts are:
Often cost competitive with castings, depending on geometry and quantity of parts required
Ideal when teams require real-time design change flexibility
Offer a very broad range of high quality raw material options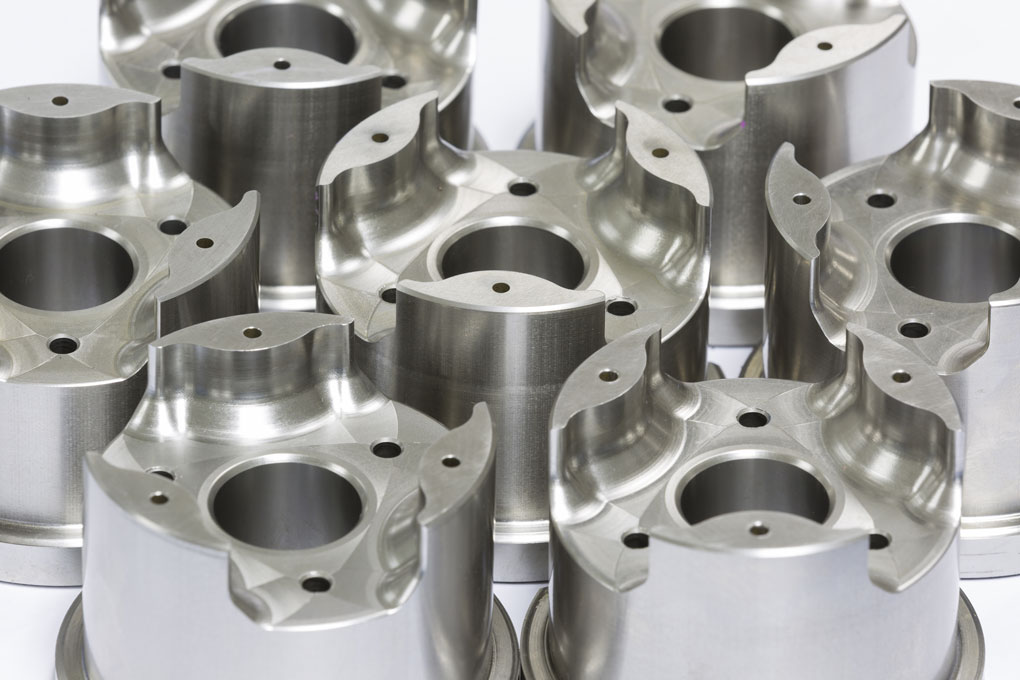 We take hogouts to the next level, the assembly level.  Assemblies come in many forms, from simple to complex.  We make custom components, install these components, and machine these components in place when tolerances and processes dictate.  We purchase and stock commercially available and proprietary components to support customer programs at the assembly level.  Coatings and non-destructive testing are typically part of the process and under our control.
We are customer certified to install threaded inserts, expansion plugs, and many types of certified assembly components.  Our quality department assembles the documentation (including certifications for all assembly components and required processes) into a package that meets customer requirements.