Quickly get hands-on with product design to verify form, fit and function of parts and assemblies with complex geometries.
Clinkenbeard, an early adopter of CNC machining in the 1980's, is committed to being the first choice for customer prototyping needs by investing in all the latest technologies.
Our process starts with manufacturing engineering, quality, and program management collaboration to ensure success. We design, analyze, and simulate our processes prior to starting work. This collaboration starts at the quotation stage so we can hit the ground running at the time of release.
Learn more about ENGINEERING » and QUALITY »
With a fleet of multi-axis machining centers, Clinkenbeard can machine the most complex parts and components with great speed and high precision. 5-axis machining helps us deliver with good quality and compressed timing by providing these advantages:
Reduces cycle and handling time via increased spindle turn time
Improves surface finish and accuracy by reducing cutting tool length
Reduces setups required to re-position the workpiece at complex angles
Reduces the amount of fixturing necessary to make parts
Provides capability to machine complex parts that are not otherwise possible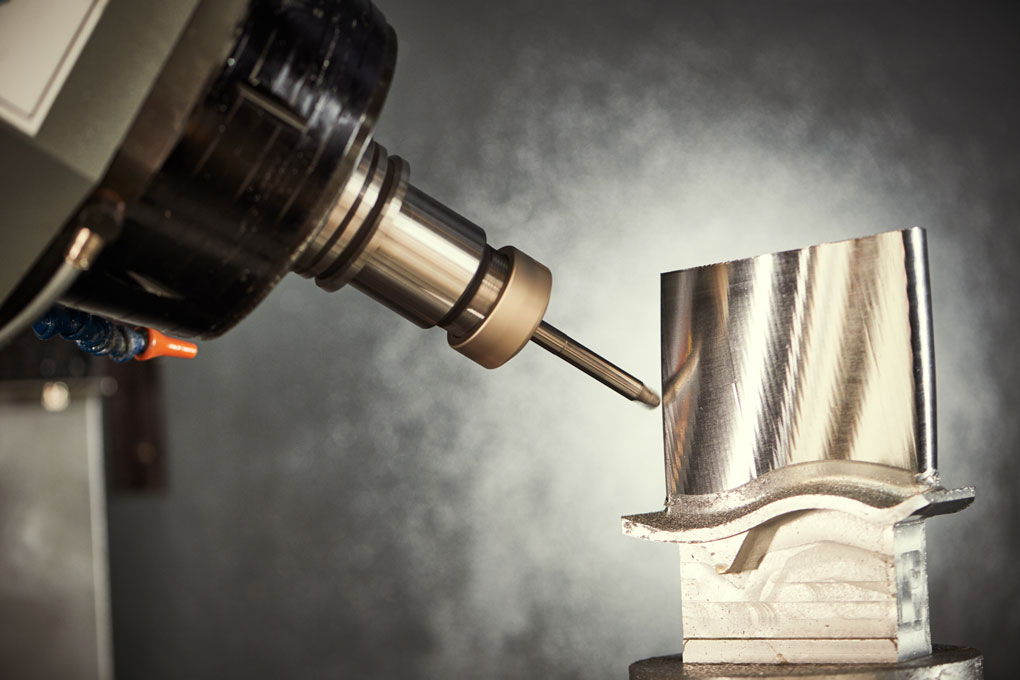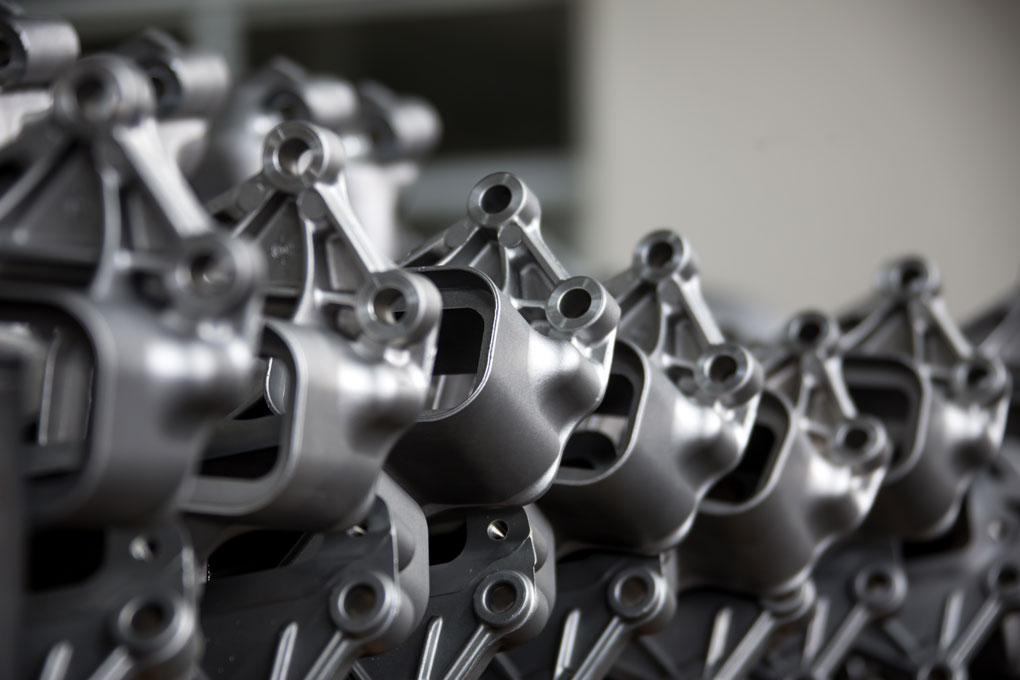 Clinkenbeard is known for machined metal castings with compressed lead times. We specialize in high quality iron (including high-temp alloys), aluminum, and magnesium castings created directly from a customer's solid model. Conveniently, we have on-site CNC machinists to complete secondary processes on your castings as a turnkey solution.
Our Pattern Shop origins have developed generations of tooling engineers with intimate knowledge of the foundry industry and the complex issues related to making and machining high-quality castings… which can make or break your product development program.
Time-critical delivery – a competitive advantage
Variety of materials – cast in the production intent process to provide identical characteristics to production castings
Turnkey solution – machined metal castings from 3D CAD model
The Clinkenbeard® Process
The patented Clinkenbeard® Toolingless Process of machining sand cores and molds. It is extremely accurate and offers the fastest turnaround times for cast metal parts while greatly minimizing typical costs associated with the product development. Utilizing this process can reduce the lead time to obtain development castings by up to 90%. Which means you can be testing your design, while the competition is still finalizing their ideas.
With the Clinkenbeard® Process, you can:
Eliminate the need for prototype tooling (depending on your project requirements)
Have greater flexibility to test multiple design iterations during product development
Significantly reduce the costs of production tooling for one-off and small quantities
Get prototype parts in hand quickly while large-quantity tooling is being developed
Eliminate the need to inventory or store tooling
Match exact production core materials so that prototype castings emulate production
Incorporate engineering changes into high-volume production sand cores