What is Optimized Training?
We are challenging traditional training methods with cost effective Mixed Immersive Reality tools optimized for the fastest user or learning – while rapidly enabling first time or slower users. Mixed Reality is combined with hands-on training to greatly improve overall interest, effectiveness and long-term retention.
These learning tools eliminate frustration and are used as a ready reference readiness tools while users are performing best-of-class procedures and processes.
Our futuristic blend of Mixed Reality and hi-fidelity physical training devices surpass both classroom and virtual training by providing portable learning tools that accompany maintainers and bring instant recall in deployed working environments.
Clinkenbeard is challenging traditional training methods with cost effective Mixed Immersive Reality learning tools optimized for the fastest user or learning – while rapidly enabling first time or slower users.
Smart devices (such as tablets and HoloLens) recognize target equipment and recall 3D modeling that provides easy and rapid navigation and understanding, through illustrated and video guided procedures.  Used together with mockups, visual tools combine pictures, videos, animations and text.  Users can read, hear, see, feel and experience learning content that is focused on comprehension, retention and drive to action to quickly and accurately perform and procedure for the first time.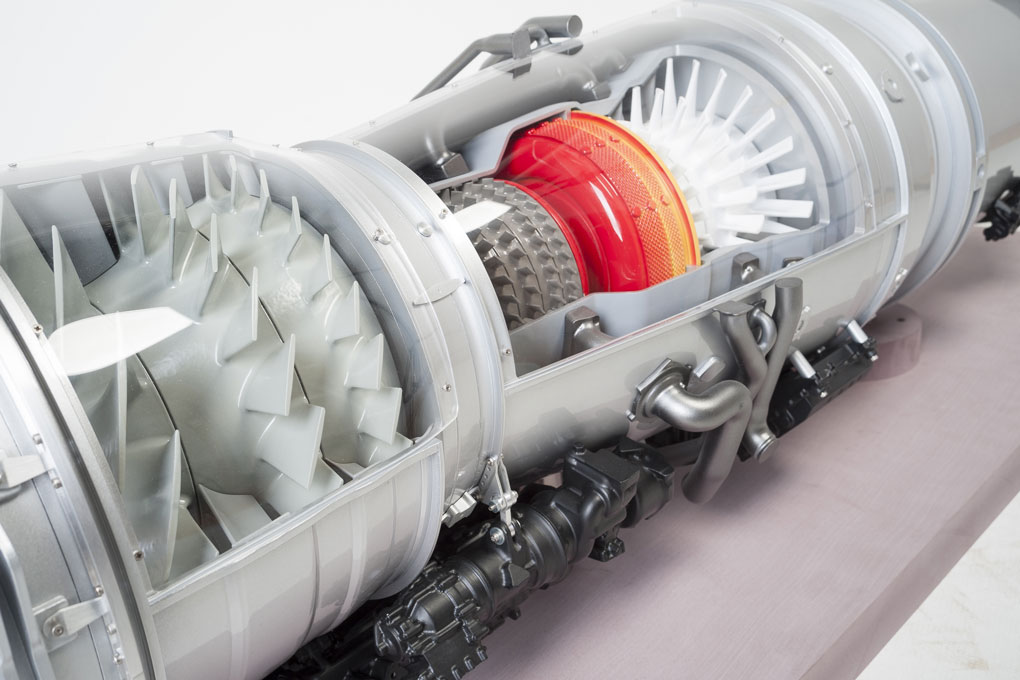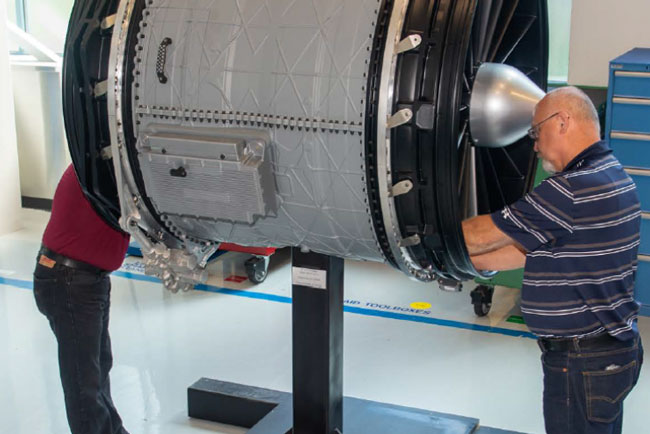 Robust, high fidelity mechanical mockups provide maintenance personnel with optimized training experiences that mimic real world scenarios.  Realistic "hands-on" mockups enable kinesthetic (muscle memory) training.  These physical mockups are designed to be durable and cost effective at a fraction of real hardware expense, to sustain daily training activity while limiting resource expenditures, preserving safety and allowing access to serious but infrequent events.  Duplicate training mockups can be rapidly produced at low cost to scale training capacity very quickly.  Early and rapid physical prototypes in the hands of experienced maintenance personnel and engineers can also be used to spot design flaws and develop maintenance instructions, well before first deployment.
REAL LOOK + REAL FEEL = REAL LEARNING
Mixed Reality blends Augmented and Virtual Reality to provide realistic visual content.  Through "digital storytelling," critical processes are captured and shared in ways that grab attention and encourage replication.  This content combines with realistic mockups to improve understanding, cognitive "stickiness" and confidence for users performing best-in-class procedures.  Through these tools, top Subject Matter Experts (SME's) share their knowledge and techniques in ways that "everyone gets it," enabling replication of best and ideal practices.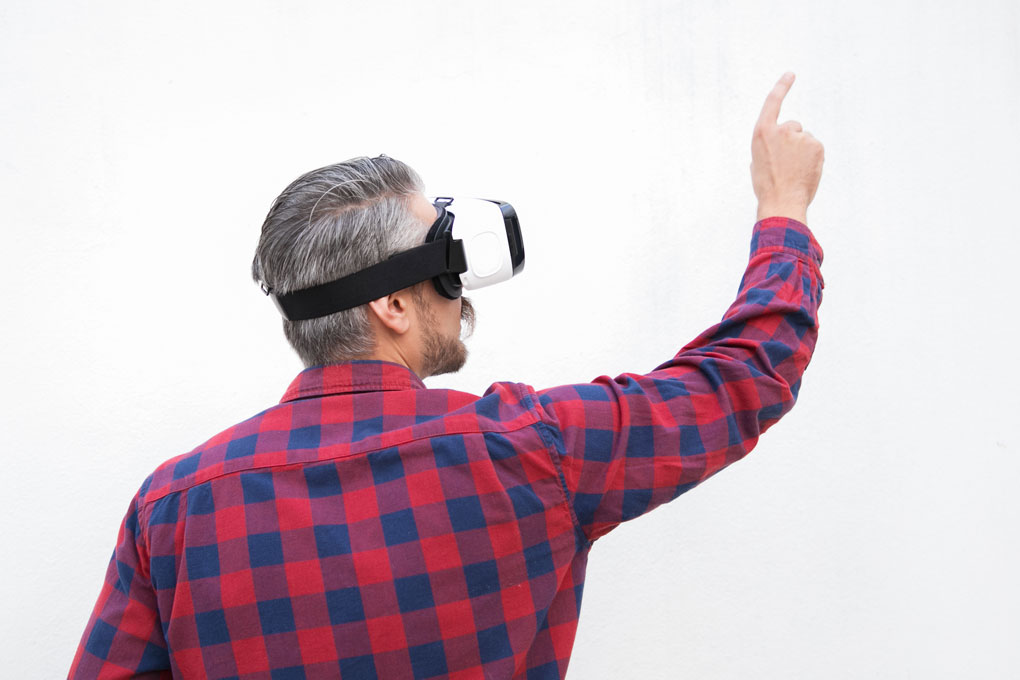 Seasoned Training Expertise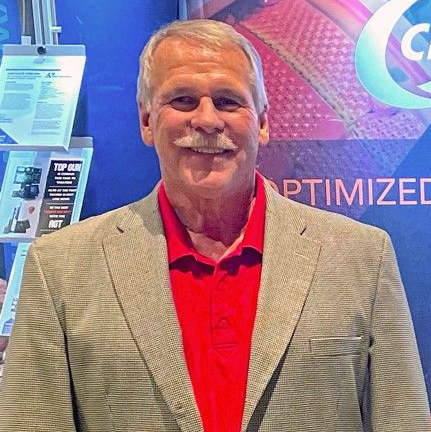 CAPT, USN (RET), Orlando, FL
Mr. Mohler has 25+ years of successful Program and Project Management in Government and Industry and been a certified PMP since 2004. He specializes full-spectrum training solutions. He brings skills in business strategy, business development, business process discipline, and project execution. His 30-year Navy career provided a broad array of acquisition management and operational Fleet experience including deployed carrier-based operational missions as an E-2C Hawkeye Mission Commander. He has held leadership positions in Naval aircraft engineering (Avionics, Safety, and Systems), R&D management, Chief of Avionics development, Chief of Flight Test, Chief Systems Engineer, and Security Assistance (FMS and DCS). During his tenure with the Navy, he also served as a U.S. Navy Test Pilot and weapons systems test officer, Program Manager, and Commanding Officer Naval Air Warfare Center Training Systems Division.
His operational experience included certifications as an Air Intercept Control Officer, Combat Information Center Officer, extensive interface with U.S. and foreign Air Traffic Control authorities, Joint and Allied operations, certification as Officer of the Deck and Command Duty Officer Underway, and Tactical Action Officer (TAO). He has extensive experience in immersive training systems, aircraft and systems development, integration, flight test, and production.
In his current role as President of Mohler Consulting, LLC, Andy supports Clinkenbeard in the Live-Virtual-Constructive domain across DoD & FMS. He assists in integrating physical training devices with other immersive forms of training such as mixed reality to improve readiness and effectiveness.
Education, Certifications, Affiliations
B.S. Systems Engineering; US Naval Academy
Kirkpatrick Four Level Learning, Bronze Certification
M.S. National Security Strategy; Industrial College of the Armed Forces
Senior Acquisition Capstone Course; National War College
Flight Test of Weapon Systems; U.S. Navy Test Pilot School (Distinguished Graduate)
Acquisition Professional Program Managers School; Defense Acquisition University
Foreign Military Sales Program Management; DISAM Wright Patterson AFB
Project Management Professional (PMP) certification; Project Management Institute
President, Central Florida Navy League 2009-2012
Business Mentor, Camaraderie Foundation
Past Board of Director; National Center for Simulation
Past Board of Director; Leadership Orlando
Executive leader for the United Way of Florida